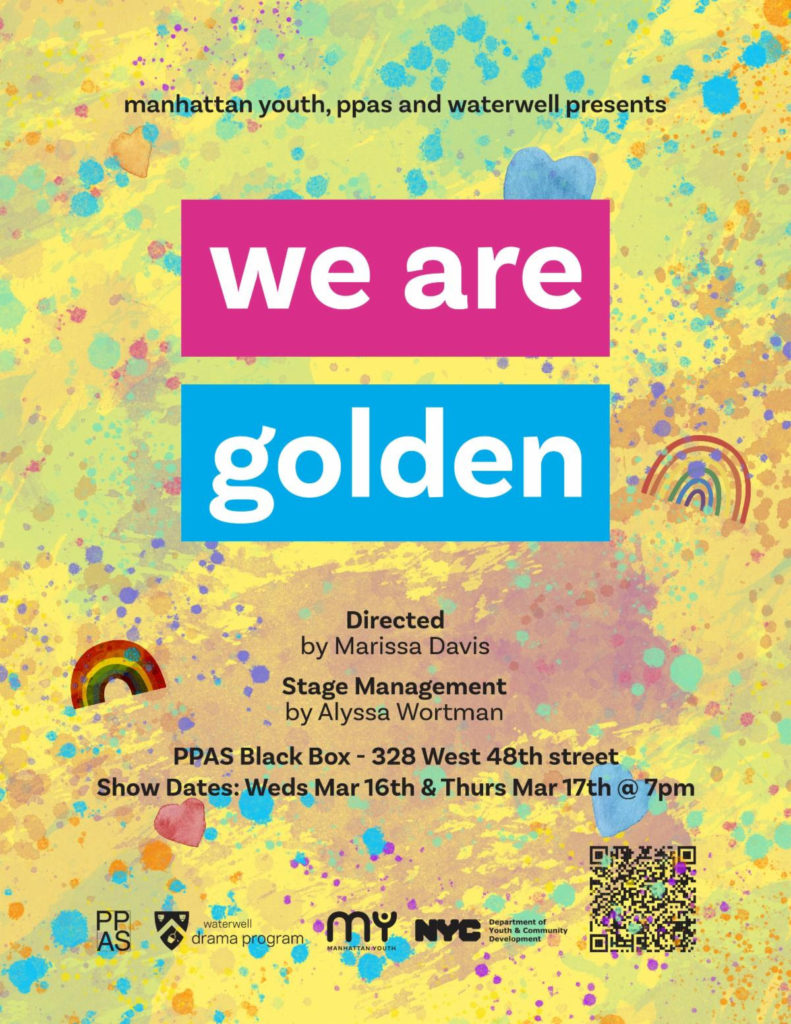 Come support some of our 7th graders at their concert reading!
We Are Golden: A Celebration of LGBTQ+ Stories
Directed by Marissa Davis
We are Golden is an eclectic evening of music from some of the most dynamic queer singer/songwriters of our time. The show explores themes of love, loss, community, and joy within the LGBTQ+ experience, and features songs by Hayley Kiyoko, Kim Petras, Mika, and Shea Diamond, to name a few! Above all else, We are Golden aims to be a celebration of diversity and unapologetic self-love. 
Show Dates:
Wednesday, March 16th @ 7 pm
Thursday, March 17th @ 7 pm