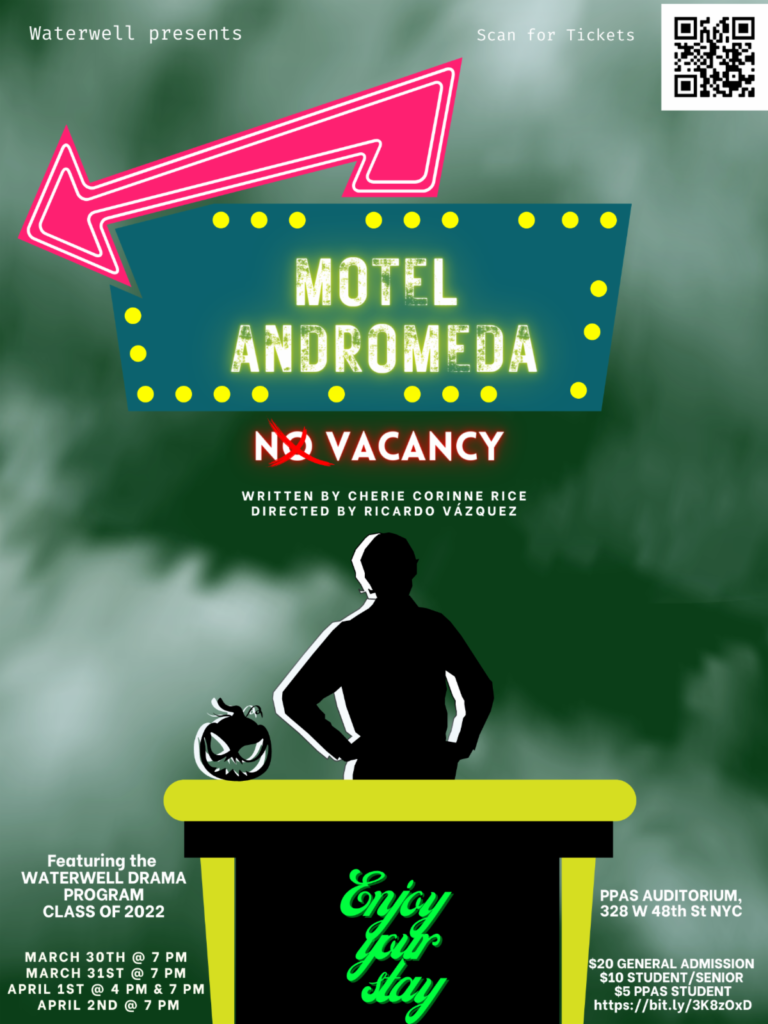 Come support some of our seniors at their final production with us!We are particularly proud this year to have two members of the Waterwell faculty as the writer and director for this year's production, including long-time Head of Voice and Speech, Cherie Corinne Rice, and Acting III teacher Ricardo Vázquez. Rice and Vázquez are working deeply with the Drama 4 class to generate this new play together.
Motel Andromeda
Written by Cherie Corinne Rice
Directed by Ricardo Vázquez
On Halloween night, a group of teens unexpectedly disembark at a celestial egress located on the edge of everywhere and nowhere. Inspired by the myth of the Ethiopian princess Andromeda, these young adventurers mount a mission to escape this paranormal portal and the threat of sacrifice for the sins of their forefathers.
Show Dates:
Wednesday, March 30th @ 7 pm
Thursday, March 31st @ 7 pm
Friday, April 1st @ 4 pm and 7 pm
Saturday, April 2nd @ 7 pm