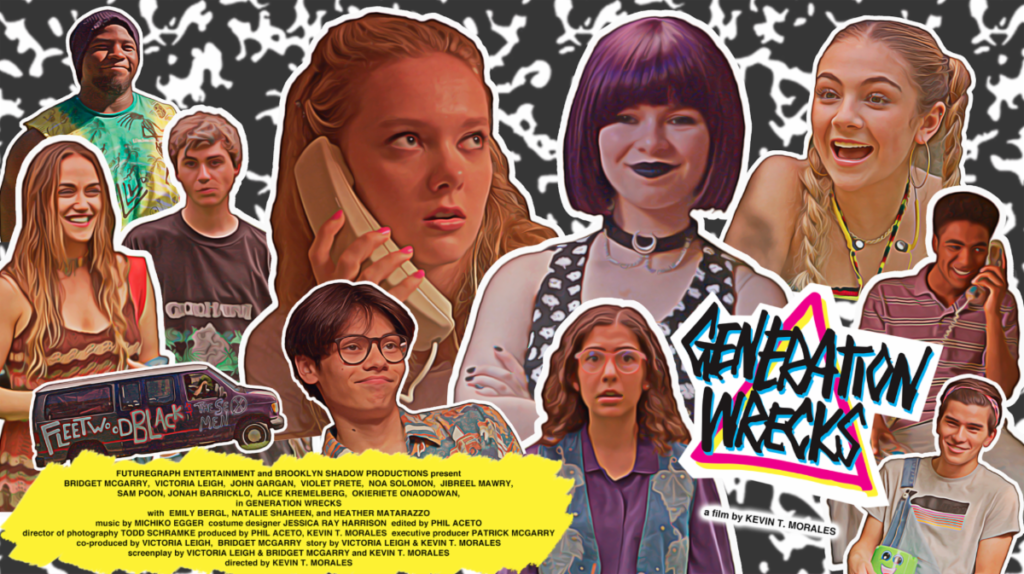 Generation Wrecks features PPAS alumni Victoria Leigh, Violet Prete, Noa Solomon, Jonah Barricklo, Jibreel Mawry, Sam Poon, and Alice Kremelberg. It will be playing its 10th festival on June 20th, at Manhattan Film Festival's Cinema Village. You can purchase tickets through their website, www.Generation-Wrecks.com. 
Victoria and Bridget wrote Generation Wrecks with Victoria's father, Kevin T. Morales, starting in the summer before junior year and continuing on weekends during school months. Right up to the very moment they started filming three days after Victoria's last day at PPAS. 
Generation Wrecks is not MPAA rated but contains moments of strong language, and teen partying. 
Here's the trailer