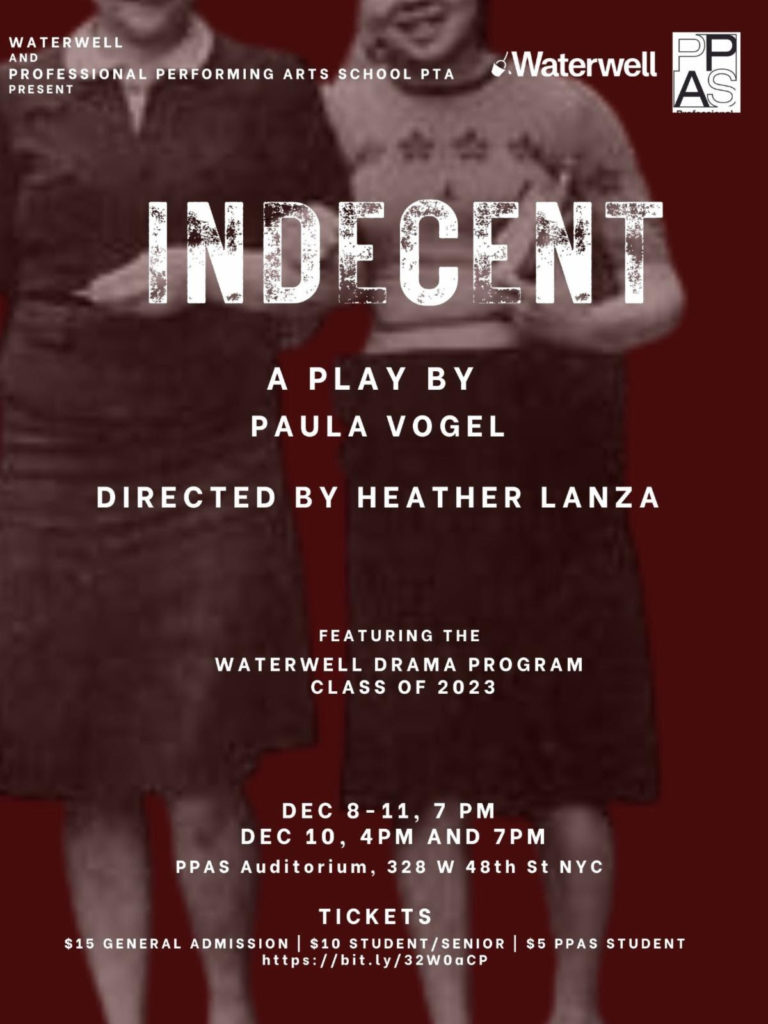 Come watch our DR3's perform!
Indecent – 11th Grade
Written by Paula Vogel
Directed by Heather Lanza
Indecent by Paula Vogel is a play with music inspired by the controversial Broadway debut of Sholem Asch's Yiddish play, God of Vengeance. In the original, a brothel owner tries to protect his daughter's purity, but he doesn't realize she's already fallen in love with one of his prostitutes. When an English translation of it was brought to Broadway, the performers were arrested and charged with obscenity for performing in a play that featured the first kiss between women on a Broadway stage. Indecent asks what artists are willing to risk for the stories that need to be told.
Show Dates:
Wednesday, December 8th @ 7pm
Thursday, December 9th@ 7 pm
Friday, December 10th @ 4 pm & 7 pm
Saturday, December 11th @ 7 pm
Reserve tickets for Indecent