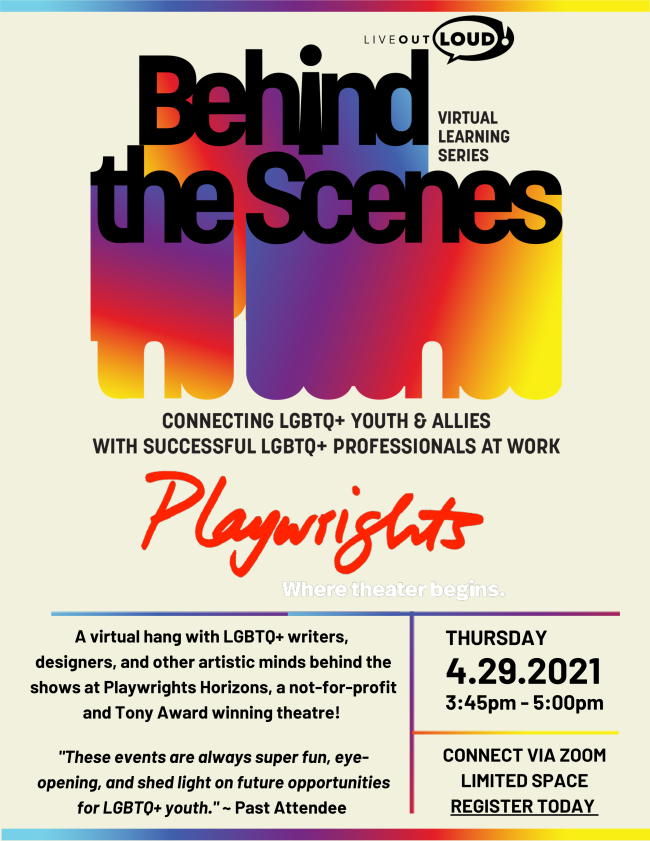 Live Out Loud presents Behind the Scenes with Playwrights Horizons
In partnership with a variety of companies, Live Out Loud invites students to connect with a panel of LGBTQ+ professionals, hear their stories, and learn what it's like to be out and proud at work. Through the Behind the Scenes program, LGBTQ+ youth meet and learn from adult role models from our partner company, and engage in fun activities specific to that company's mission and values.
Date and time: Apr 29, 2021 03:15 PM on Zoom
Space is limited, so register now!