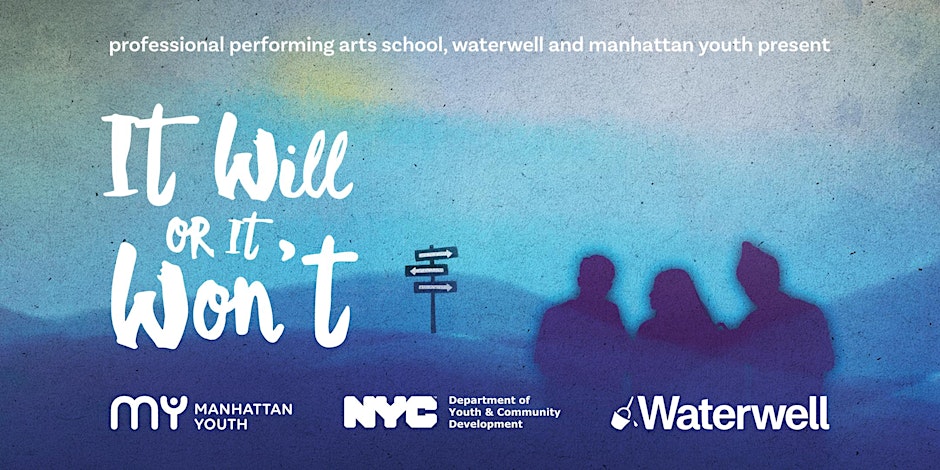 It Will or It Won't is a musical revue that examines the unique and varied relationships we encounter in our lives. Using familiar tunes from the musical theatre and pop canons, the audience will be introduced to a wide range of characters, many of whom find themselves at a difficult crossroads. Conceived by the cast, this show explores romantic and familial relationships, friendships, and the journey toward self-love and acceptance in the face of doubt. With humor, honesty, and tremendous heart, It Will or It Won't reminds us to continue learning and letting go, no matter which way things turn out.
Directed/ Music Directed by Marissa Davis
Stage Managed by Alyssa Wortman
Assistant Stage Manager  Aurora Pagan
Line Produced by  Jane Kehoe & Christina Gonzalez & Heather Lanza
Featuring the Waterwell Drama Program Theater Arts Class of 2023, 2024 & 2025
Show times:
Weds, March 15th @ 7pm in the PPAS Blackbox
Thurs, March 16th @ 7pm in the PPAS Blackbox
We hope to see you there !