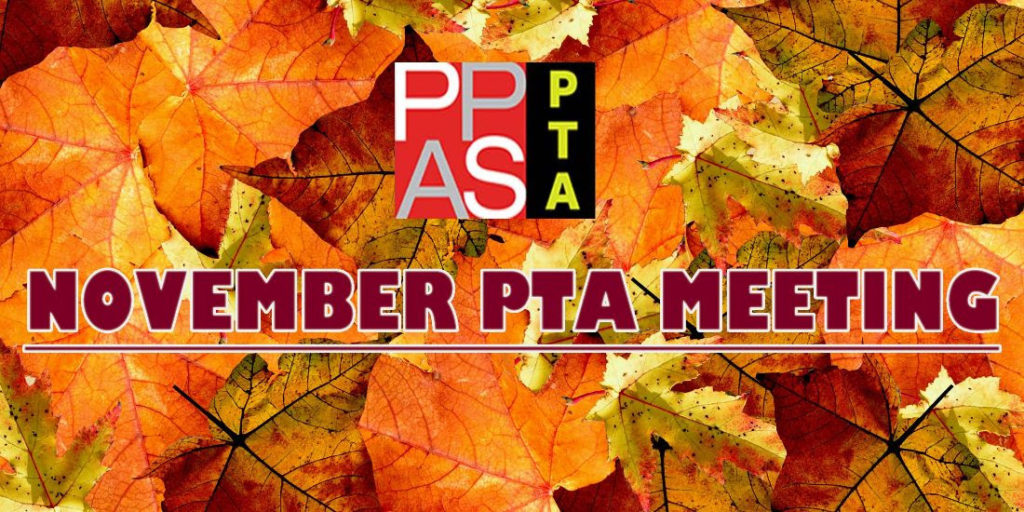 Dear PPAS Families,
Please join us for our pre-Thanksgiving PTA meeting:
Thursday, November 19th from 6:30 – 8:30
Stay connected and help us brainstorm various fundraising activities/events for the school! We need your help, suggestions and expertise more than ever … together we can help PPAS stay successful during these ever-evolving times.
Please join this Thursday, November 19th @ 6:30!