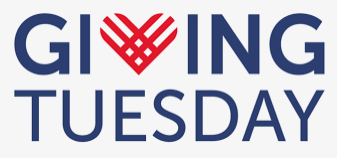 Every year, PPAS needs your help to enrich our children's middle and high school experience. This year we need you more than ever!  NYC budgets have been cut and even though were are back in person, Covid is still limiting our ability to fundraise successfully.

We need our entire community to pitch in, please!  Any amount (one-time or recurring) can really help. Would you consider $30/month to cover your own child or $60/month to cover two students? Please don't forget this donation is TAX DEDUCTIBLE!!!

If you haven't heard, the countdown to Giving Tuesday, the world's biggest day of generosity, is on and we are trying to reach our goal of 100% participation. The PPAS PTA needs your support today to ensure our students' success continues into the winter and spring semesters and beyond.
We are so grateful for the donors who have already given — but we're not there yet! We need your help! In celebration of Giving Tuesday on 11/30, help us reach our goal with your tax deductible gift to the PPAS Family Giving Fund. Your generosity will show PPAS students how proud you are of their fall accomplishments and support our students into the months ahead.

The Family Giving Fund (FGF) pays for programs that are not paid for by the Department of Education. Through donations to the Family Giving Fund, and monies raised through fundraising efforts, thePTA will fund all of the essential and enrichment programs that make PPAS the exceptional school it has always been.
We encourage you to give any amount your family is able to give. All donations are tax deductible truly make a difference in our community! Online donations are being accepted now at ppaspta.org/donate